Imagine your favorite sport team or your top fantasy pick going about their profession without a coach. Silly, right? This is increasingly the reality for organizational leaders as well.
There are so many parallels one can draw between leading complex organizations and prospering in sport such as the drive for successful, high performance and the need to go beyond perceived limits. Smart organizations are now deploying coaching strategically to get optimum results from leaders, as well as to develop their next generation of talent.
Experienced Managing Director for Harley-Davidson Europe Ltd, John Russell, has observed:
"I never cease to be amazed at the power of the coaching process to draw out the skills or talent that was previously hidden within an individual, and which invariably finds a way to solve a problem previously thought unsolvable."
Indeed, according to HR Monthly "Recent studies show business coaching and executive coaching to be the most effective means for achieving sustainable growth, change and development in the individual, group, and organization."
Mental Grit
The best tennis player in the world cannot rely on their skills and abilities alone. They need to learn how to play the mental game as well as the physical one. Mental toughness and resilience is not something they learn by themselves. They can develop it through regular feeding of both support and challenge coaching.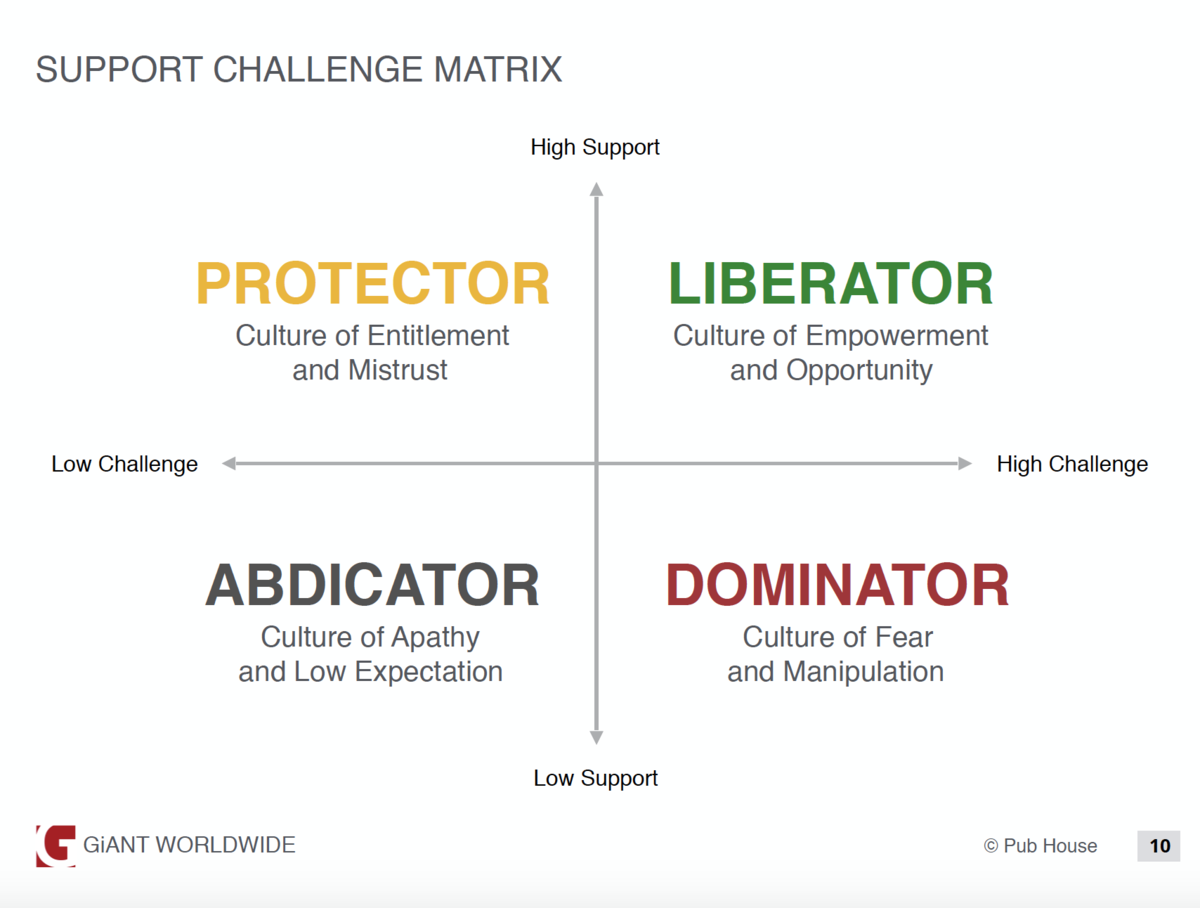 A Great Leadership Coach
A great Leadership Coach will develop a strong relationship with their client and build mutual trust encouraging those served to see things with 'another set of eyes' and help them in gaining a renewed perspective on any given issue. They enable Leaders, key players and high potentials to accelerate their success and deliver an excellent return on their organization's investment.
"The mean Return on Investment in coaching was 7 times the initial investment, and over a quarter of coaching clients reported a stunning ROI of 10 – 49 times the cost." Forbes.com report on ROI for Executive Coaching
GiANT Worldwide exemplifies the very best in Consultative Performance Coaching (CPC™) Executive practice. They are not only fully registered and accredited by the International Federation of Coaches but also have a wealth of commercial acumen behind them as business owners as well.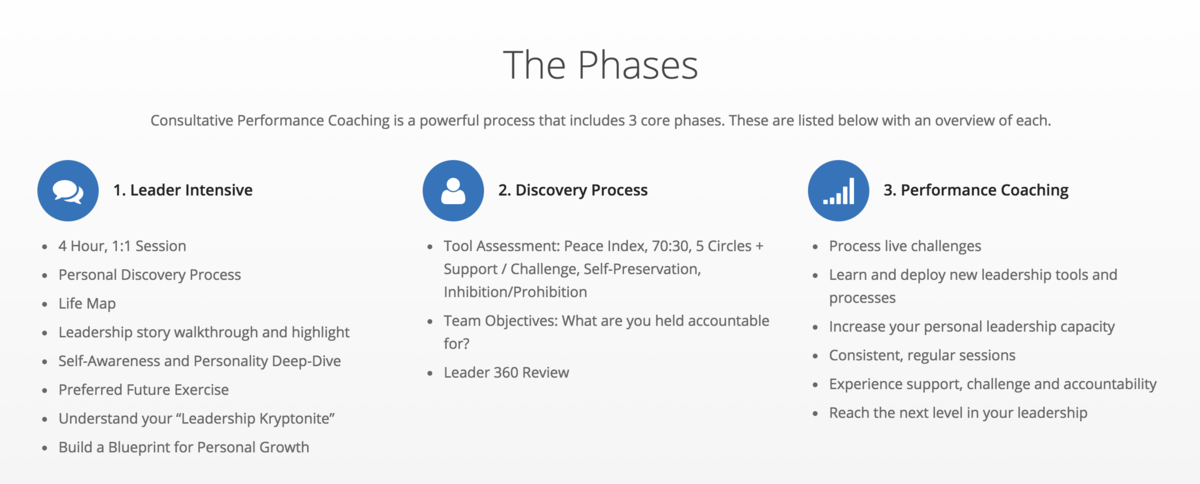 CPC™ is a truly unique and transformative coaching program that incorporates GiANT Worldwide's trademark tools and leadership language as well as a commitment by our coaches to calibrate the necessary support and challenge to help each client become a leader worth following and achieve his or her full potential.
It's Good to Chat
Traditionally, coaching has been regarded as something that must take place face-to-face. However, with the technology available today, a growing number of coaches and clients have switched to remote consultancy, with many choosing to use the telephone or video conferencing options , Clients in Consultative Performance Coaching have fed back a number of advantages, including greater flexibility and agility, fewer distractions, more focus and so on. Another key advantage of the remote consultancy is that you are not tied to what's available locally. The world is essentially your oyster when it comes to picking a coach that is 'right for you.'
A Holistic Approach
In addition to using world-class coaching as a key driver of performance with leaders, Consultative Performance Coaching recognizes the value of powerful and effective communication skills to inspire and motivate. Our advanced training options include workshops to transform your (and your team's) communication, relationships, alignment, execution, capacity, and culture.
In Summary
As Eric Schmidt, former CEO of Google and Executive Chairman of Alphabet Inc, says: "Everybody needs a coach….."
Are you looking for an expert consultative coach who is about real results?
Contact me for a free 30 minute, no-obligation consultation and find out how we can help you achieve more.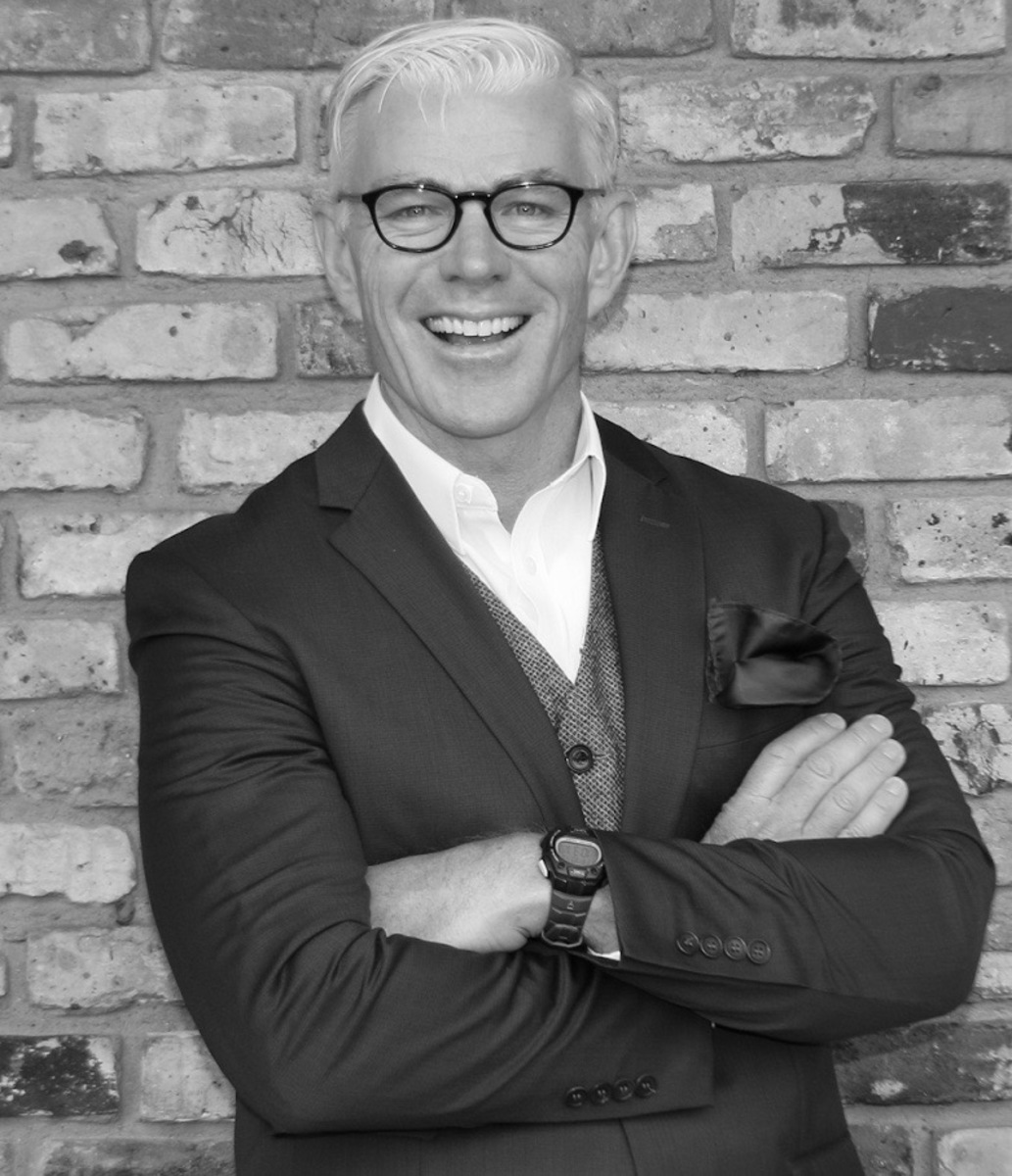 Dr. Joseph Hill – Partner, GiANT Worldwide
joseph.hill@giantworldwide.com